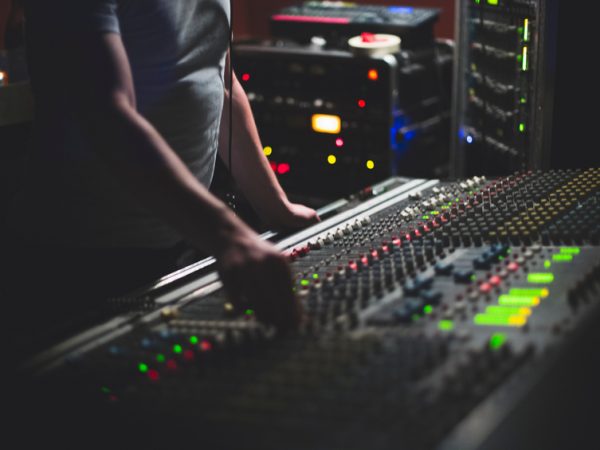 Date: 08 August 2016
If your heart pounds faster when you listen to music and you love working with a mixing deck, chances are that being a sound engineer is your big dream. This is a very exciting job that combines art with technology. And there are never two days that are the same!
Musical Knowledge
You don't necessarily need to know how to play an instrument, although it would help, because you will be constantly surrounded by musicians. However, extensive musical knowledge is needed. This includes having a good musical ear – being able to perceive different sounds easily – as well as understanding pitch, rhythm and timing.
Such knowledge can be learned and gained through professional qualifications that can be acquired at university or by doing professional courses.
Organisation
When you think about working as a sound engineer you are probably imagining yourself in the chaotic – yet incredibly exciting – atmosphere of a live concert. But it's not all go; there's always those rather boring – but necessary – moments before and after a show to deal with too.
Especially if you are just starting your career, you will often need to be the first one arriving and checking that all the equipment is working properly. You will also need to set the microphones and other equipment according to the session engineer's specifications. When the session is over, you will also need to tie up and turn down monitors.
Rolling Mic Cables Properly
This may seem an irrelevant task, but it's not! Being a sound engineer involves working with lots of cables. If they are not rolled properly they will tangle – worse than you are able to imagine – and this will cause unnecessary delays. Plus, they will wear out quicker.
Flexibility
Do you hate the routine? That's great, because normally sound engineers work very different hours. Because you need to assist live events you will be busy nights, evenings and weekends. Sound engineers also need to move wherever the event is taking place, so you will probably travel around the country and even at an international level! Not many jobs offer such exciting possibilities of seeing very different places almost on daily basis.
Curiosity
Each event you participate in will require a very different set of skills and talents. That is why you will be learning almost constantly and you need to be like a sponge. A good idea is taking notes wherever you are. In this way, you will keep the session organised and you will be able to reuse ideas in the appropriate moment.
If you're not a sound engineer, but you're in need of one, here at Pro System Services we have a team of talented sound engineers that we can send you to aid with your event. These people have wide experience in large scale events at venues such as the O2 Arena and the Royal Albert Hall, among others. Whatever your event requires, make sure you contact us today and we will be delighted to help you!