Date: 15 April 2016
When you organise an event, you want your guests to enjoy it and talk about it for months to come. Having fun is always the right way to ensure guests never forget attending your event. Sound lets you personalise your event, by letting play your own music and sounds, which is especially important if you need sound assistance in theatrical plays. Sound helps connect everyone together, making sure they're entertained while listening to good quality music.
A Relaxing Environment
Having music playing at your event creates a good environment. If you're hosting a big event, it can help your guests to relax. If you play good, fun songs it will make your guests talk about them; playing classics always brings a sense of nostalgia, and good memories from childhood.
Corporate events benefit from sound, as it allows you to play your company's jingle and to have music for your employees. Your event also offers a good venue to announce the employee of the year, or make important corporate announcements. Announcing new, exciting products is easy with good sound to support you.

Entertainment Value
Sound equipment allows for a wide variety of music at your event. You can play any song or customised sounds with ease. At birthday parties, for example, music can get your guests dancing and talking.
At weddings, having good, reliable sound makes for a memorable day. Guests always remember what songs were played at a wedding, especially during the all-important first dance. Music keeps your guests entertained until the late hours of the night, and it gets all of your relatives dancing with each other and having fun.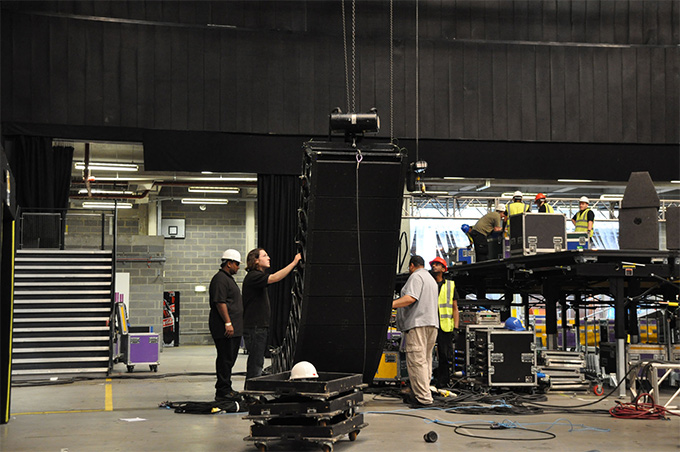 Professional Sound
When sound is handled by professionals, you can see a difference in the quality. Good equipment allows for better sound, and experienced technicians will ensure that everything goes smoothly. They have extensive knowledge in both music and sound technology, and are able to work with the equipment to its best capability. Buying sound equipment can be very expensive; hiring sound equipment is cost effective, and it ensures good quality of sound.
We are a highly experienced production and hire company offering lighting, sound, videos, and stage services. Our team is professional and highly-skilled, and they ensure that your special event runs smoothly. Whether you're looking for production or hire services, we are able to meet your requirements and individual needs, and you can contact us on 020 8819 9875 if you have any questions on how we can help you. You can also find us on Facebook for updates on our news.