Event & Stage Lighting in London
The team at Pro System Services are passionate about delivering only the finest event and stage lighting from our base in London. Whether you're looking for a professional lighting solution to bring colour to your intimate exhibition, or to deliver vibrancy with our outdoor and architectural lighting, we have the specialist solution for you.
The lighting of the occasion has the power to make the distinction between a good and a great event, so why take the risk? Our professional team of lighting specialists have a vast array of industry experience to ensure that your event receives the lighting it not only requires, but fully deserves.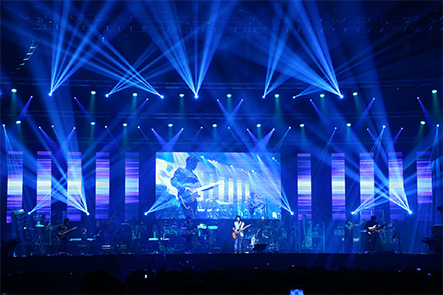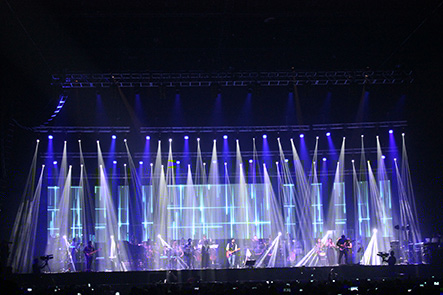 Our London Lighting Production Services
Besides being able to benefit from the wealth of experience that each of our experts possess, our London event lighting services are delivered using only the highest quality tools available to the industry. While we may be London-based, we deliver our specialist service nationwide, with everything from Robe Pointe moving heads to LED lanterns available at your disposal. Furthermore, we also provide CAD drawings, along with 3D renders, to offer you an insight into what your event may look like, as well as to generate the overall look and feel that your event requires.
Benefit from our London Stage Lighting Hire
Whether you require the hire of our Avolites or our Robe Pointe – in London or nationwide – all you have to do is call. It's important to each of our London lighting experts that your event goes ahead perfectly, and sometimes it can be that one Robe Pointe that makes all the difference. Equally, if you can find it cheaper elsewhere, just let our friendly London stage and event lighting hire team know and we'll do our best to not only match it, but better it.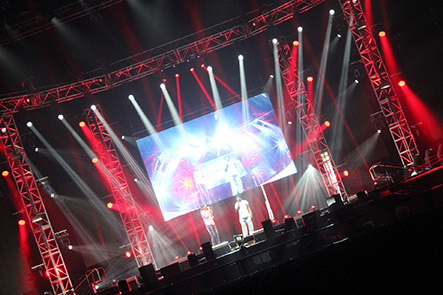 Call To Discuss Our Event and Stage Lighting Production and Hire Services in London
If you require any lighting – be that with our lighting experts at the helm making sure your event receives the ultimate complementary lighting it requires, or via our dry hire lighting services – don't hesitate to call. You can contact us on 0800 511 8889 or 020 8819 9875, where our London-based lighting specialists are always eager to discuss your event requirements, and show you how our event and stage hire services can deliver an event that your guests will be blown away by.