Sound Production and Hire Services in London
At Pro System Services we offer a range of nationwide sound hire services from our London base. When it comes to creating a fantastically unique experience, the overall event and atmosphere can benefit from each of our services, from lighting to video, and our highly experienced sound engineers can help you establish the perfect equipment to help give the event the audio it deserves.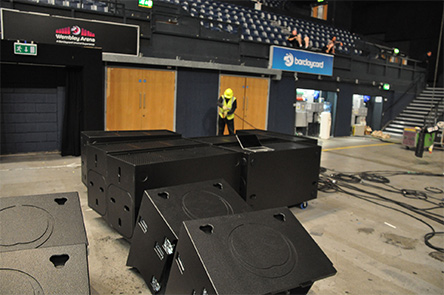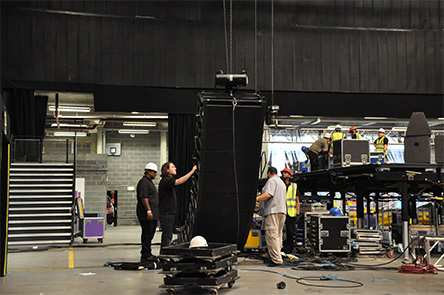 London Event Sound Systems Services
When our London team deliver our sound hire services, you don't just get to benefit from some of the industry's finest equipment, you get the years of industry-insider knowledge that can only come from experience. Allow our sound engineering specialists to take control of your event's sound. Our sound services are vast, ranging from being able to create the ultimate wedding sound system to meeting the requirements of some of the nation's largest concert arenas; we've done it all.
London Sound Hire Services
Sometimes all you need for your event to be complete is for that final piece of your audio jigsaw to fall in to place. As such, our Pro System Services team in London delivers a dry sound hire service to offer you the breadth of our industry leading technology for rental at your event. From our d&b Audiotechnik Speakers to Yamaha Digital Mixers, you have a wealth of some of the industry's best brands and finest equipment at your disposal. Also, if you can find it for cheaper elsewhere, we'll do our best to match it.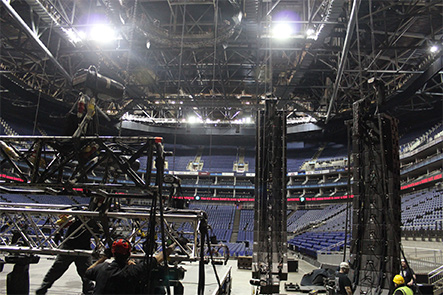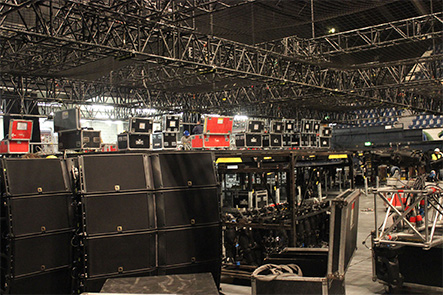 Discuss Our Sound Hire Services with our London Team
If you would like to discuss hiring our event sound systems with our London-based team, then all you have to do is call. Contact us on 0800 511 8889 or 020 8819 9875 and discuss your event-specific requirements with one of our friendly sound engineers, and allow us to offer our impartial and professional advice to ensure your event receives the quality sound system that it so deserves.