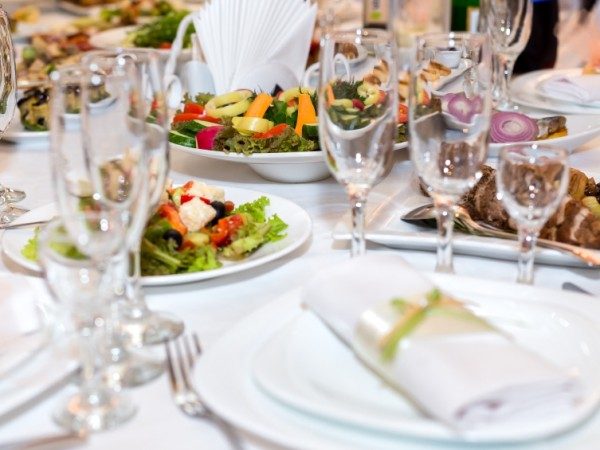 Date: 09 June 2016
Corporate events are a great opportunity for a company to engage with clients and employees, as well as form new business relationships. Growing a business is challenging, and involves a lot of networking, another perk of organising a company event – mingling with people in a more informal and relaxed atmosphere is perfect to get the conversation going, which will greatly contribute to the success of the event.
Once you decide to plan a corporate party, a question arises: which type of event should you organise? It's important to consider your audience, as that will help you decide whether you can add a dance floor or hire a musician, for example.
Work Party
This type of event is typically held within a company, with the employees that make it up, from co-workers to supervisors and executives. It's a fantastic opportunity to get to know colleagues better in a less formal environment, which means you can be a little bit more creative when you plan it. From using a mixing deck to complement a live band to adding lights that can transform any event, the possibilities are infinite.
Charity Functions
Hosting a charity event brings a lot of benefits. Not only will you highlight your brand in a positive way, but you're contributing towards an important cause of your choice. The media attention you'll attract is also important, as it'll give you the opportunity to reach a wider audience and grow your customer base.
Product Launch Party
If you have a new product or service about to be released, it's always a good idea to hold a launch party. This way you can generate buzz and have people talk about it – this can result in a boost in initial sales, which makes events like these outstanding marketing tools.
Award Ceremony
What better way to celebrate your employees than with an award ceremony event? By showing how much you care about the people who make your company the business that it is, you improve your employees' morale and, therefore, productivity and satisfaction in the workplace.
Seminars
The perfect way to help your employees expand their knowledge and skills, seminars are educational events that offer them the opportunity to grow and learn new things – you'll ultimately benefit from this, as your employees will implement what they learned in your business. You'll need to choose the perfect stage for your speakers to address their audience, and you'll find that you'll soon reap the benefits of such an event in your company.
Here at Pro System Services we strive to help our customers organise and put together the perfect company event, so don't hesitate to contact us on 020 8819 9875 to learn more about what we can do for you and your business.